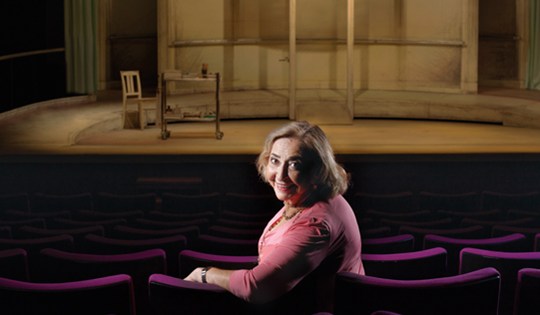 Lia Koenig
Lia Koenig is now known as the "First Lady of Israeli Theatre" for her constant presence on the stage of Tel Aviv's Habimah Theatre. But, before performing in Israel, in the 1950s she established herself as one of the most iconic actresses at Bucharest's State Jewish Theatre.
She was born in the Polish city of Łódź on November 30, 1929. Both of her parents were notable actors: Dinah Koenig (1907-1964) worked for numerous Yiddish theatres in Romania and Poland, and Joseph Kamen (1900-1942) was a founding member of the famous Yiddish theatre company Di Vilner Trupe (the Vilna Troupe). During WWII, the family was forced to flee to the Soviet Union, where they eventually settled in Tashkent, Uzbekistan. Lia's father died in 1942 as a result of health complications, and his mother remarried Yiddish theatre actor Isaac Havis (1911-1991).
Following WWII, the family relocated to Bucharest. Dinah Koenig and Isaac Havis were hired as regulars at the State Jewish Theatre. As a result, Lia grew up in this artistic environment. Her parents, however, did not insist on her pursuing an acting career. Zevi Stolper (1922-1998), a Yiddish writer and director whom she married when she was seventeen, was the one who encouraged her to become an actress.
Lia Koenig on the stage of the State Jewish Theatre in Bucharest | Image source: Teșu Solomovici, Istoria teatrului evreiesc din România
Lia studied at Bucharest's Institute of Dramatic Arts and, like her mother, was able to perform on the stage of the State Jewish Theatre. Toinette in Molière's The Imaginary Invalid, Havah in Shalom Aleichem's Tevye the Milkman, and Katharina in Alexander Ostrovsky's The Storm are some of her notable roles. The leading role she played in the play The Diary of Anne Frank was probably one of her most memorable, and she was honoured by the Romanian Ministry of Culture in 1957 for it.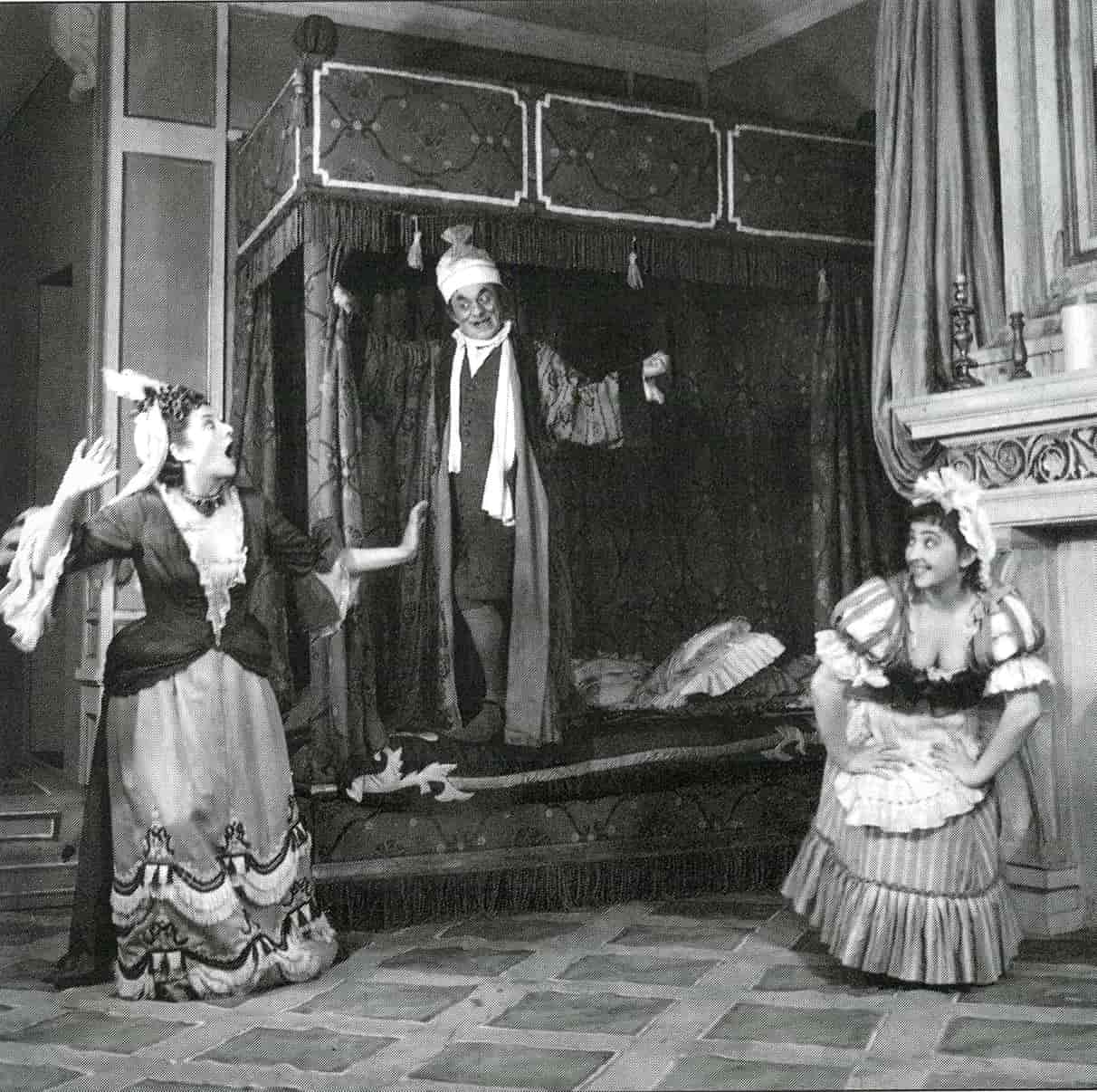 Lia Koenig, Mauriciu Seckler and Mihaela Kreutzer in Molière's The Imaginary Invalid, on the stage of the State Jewish Theatre in Bucharest | Image source: Teșu Solomovici, Istoria teatrului evreiesc din România
Lia Koenig and her husband, Zevi Stolper, made the decision to come to Israel in 1961. Despite multiple offers to appear in Yiddish theatres, Lia desired to perform in a Hebrew theatre, which prompted her to study the language extensively. Only five months after arriving in Israel, she landed her first job at the Habimah Theatre. However, she was cast in minor roles for a long period. Lia Koenig became a symbol of Israeli Yiddish theatre at the same time. Her husband translated and adapted several Yiddish plays, which they eventually performed on worldwide tours in South America, Canada, the United States of America, Germany, and other countries.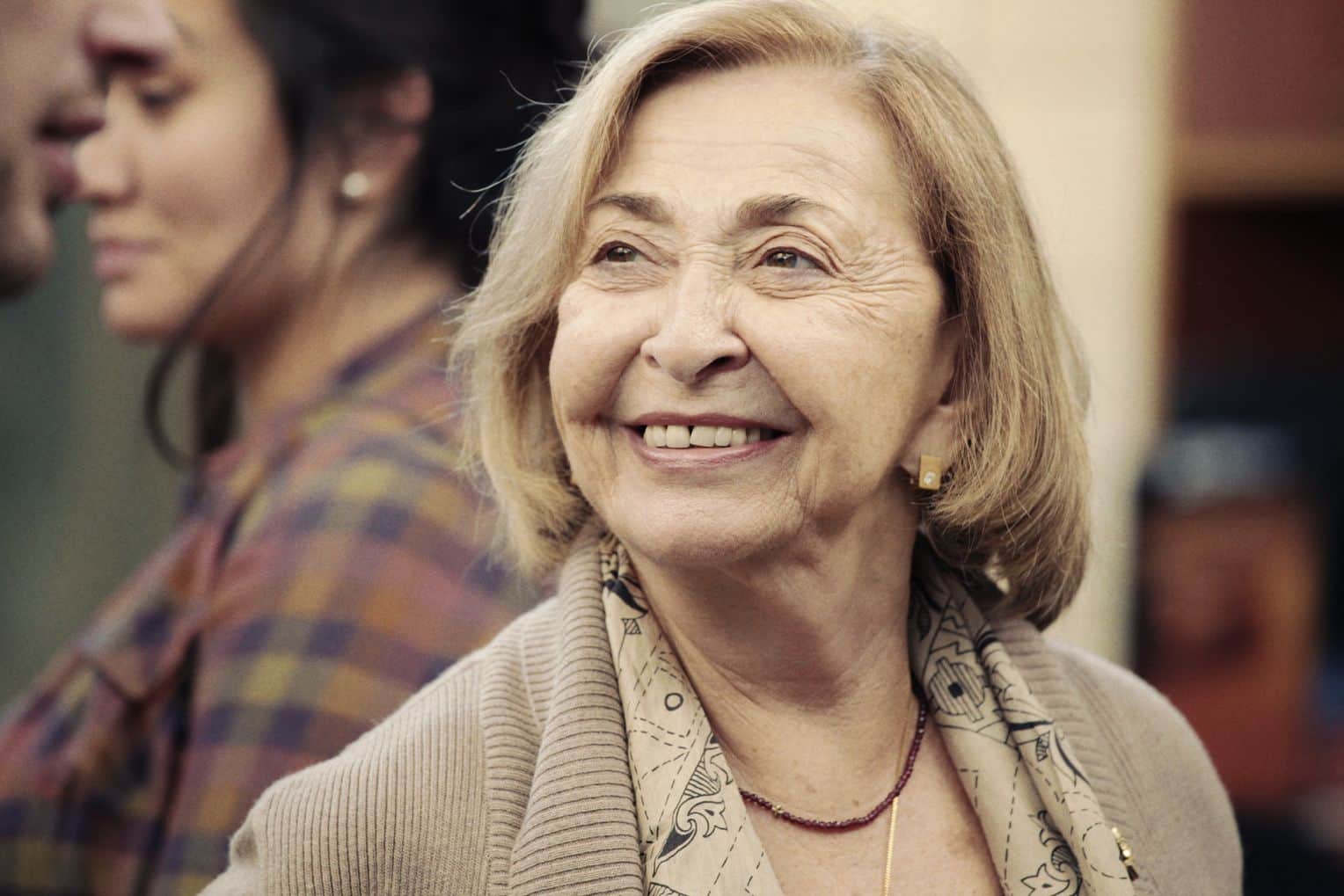 Lia Koenig in the German film Hannas reise (2013) | Image source: Zorro Film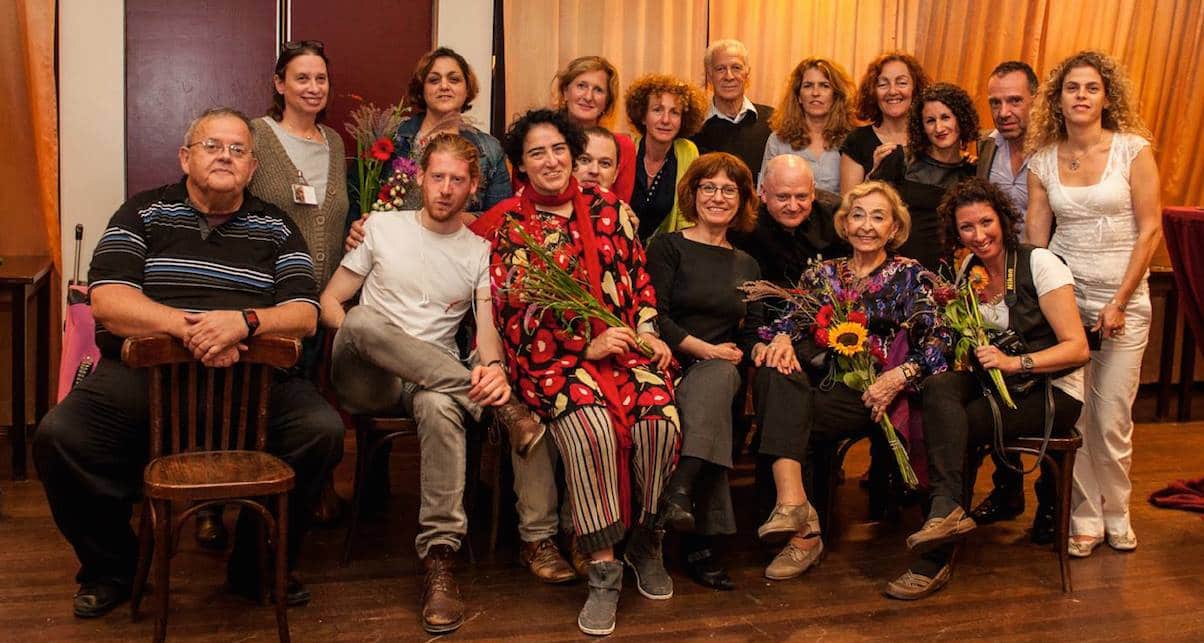 Lia Koenig in the Netherlands, accompanied by the SPOT ON's team | Image source: SPOT ON's Facebook page 
Her acting abilities were not fully appreciated until the 1970s, when David Levin, the Habimah Theatre's new director and manager, cast her in Eugène Ionesco's Chairs (in 1970) and Bertolt Brecht's Mutter Courage (in 1975). Since then, Lia Koenig has played a variety of main roles in both classical and contemporary plays. She received numerous awards and honours over the course of her career, including the Joseph Klausner Prize in 1962 for her performance as Eve in Aaron Megged's Bereshit (Genesis), the Israel Prize in 1986, the Israel Theatre Prize for her lifetime achievements in 1999, and the EMET Prize for culture and arts in 2012.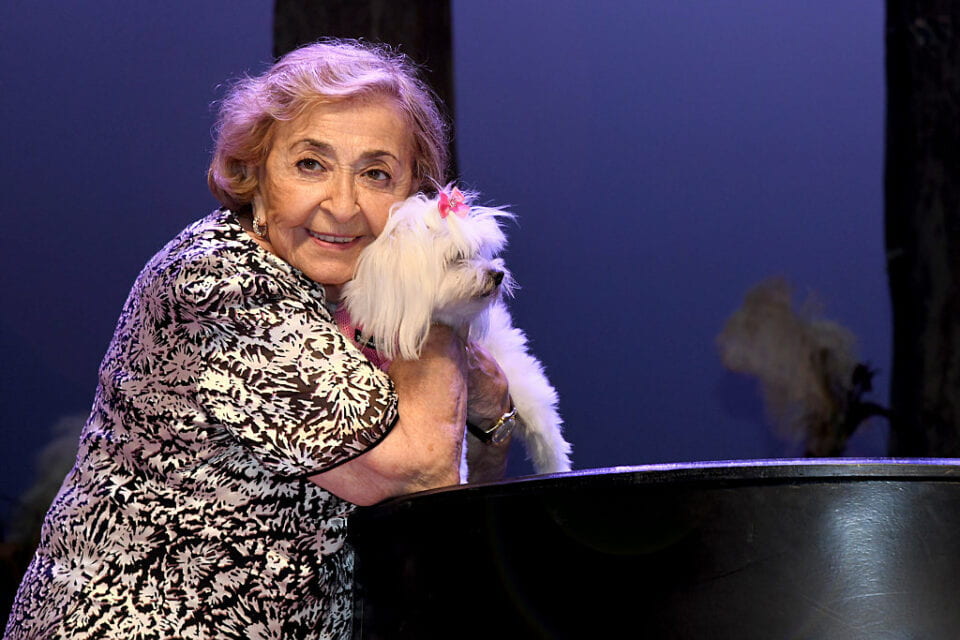 Lia Koenig | Image source: newsrnd.com
Teșu Solomovici, Istoria teatrului evreiesc din România/Yiddish Theatre in Romania. Peste 13 decenii de existență, Editura Teșu, București, 2004.