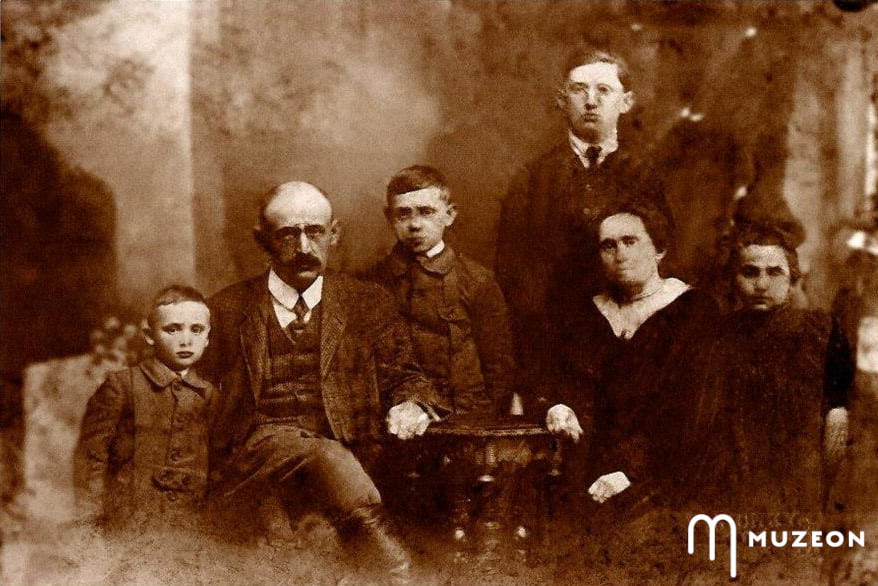 Moritz Lusztig
In the 1870s, Paul Feivel and Giza Lusztig moved from Chichișa to Kalotaszentkirály (today Sâncraiu), Cluj county. Moritz Lusztig, their son, was born in 1877. The family relocated to Gyalu (today Gilău) at the end of the 19th century, for economic reasons. The Lusztig family lived in a house near the Rákóczi-Bánffy castle, where Paul Feivel was a merchant and butcher, and owned a factory that produced vinegar. Moritz was a merchant, like Paul, but, unlike his father, he produced alcoholic beverages.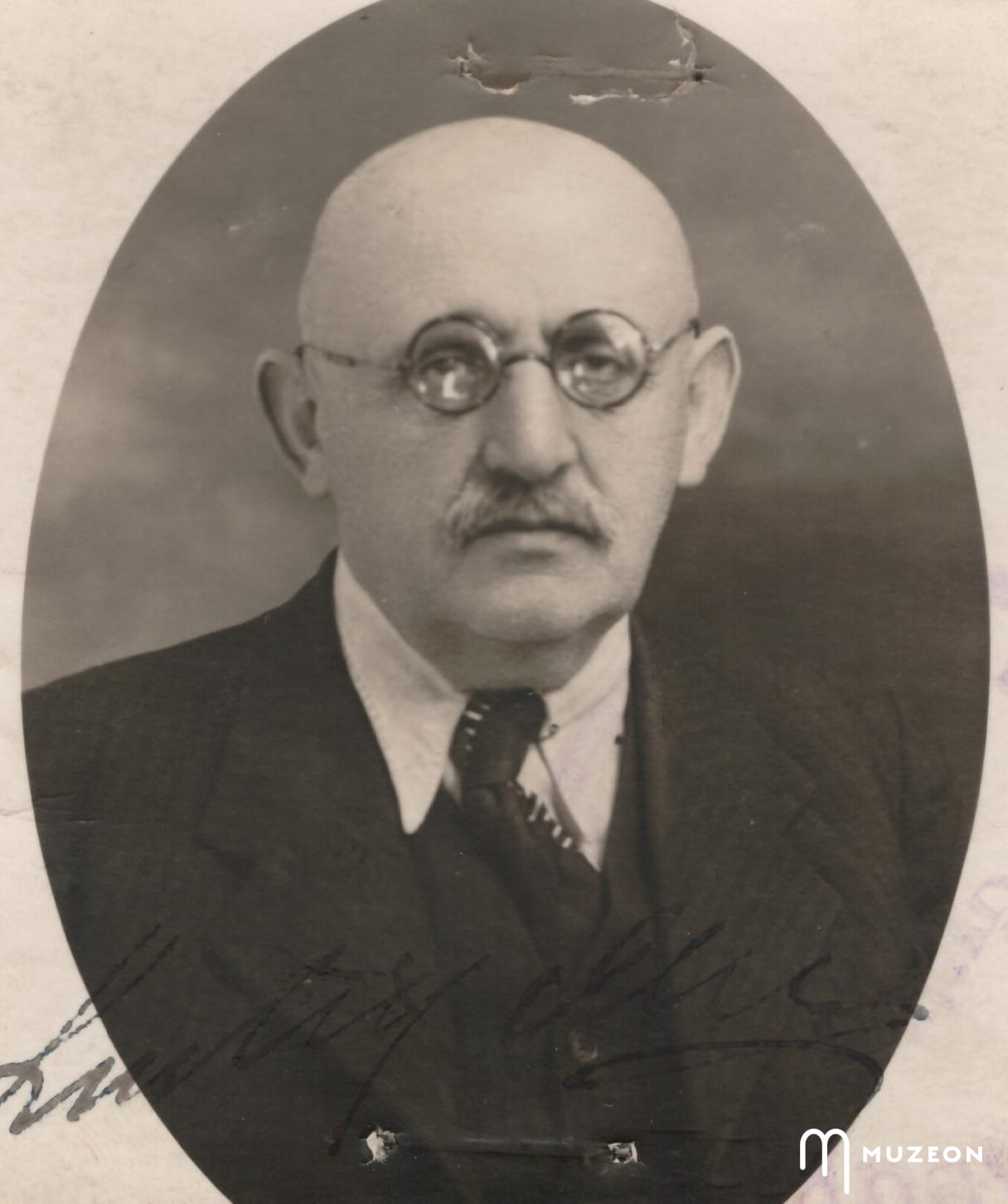 Moritz married Gizella Blum in 1901, at the age of 24, and between 1903 and 1912 they had five children: Ákos, Sándor, who died at the age of one, Andor, Viktória, and Pál. Unfortunately, his wife Gizella died of an illness in 1942.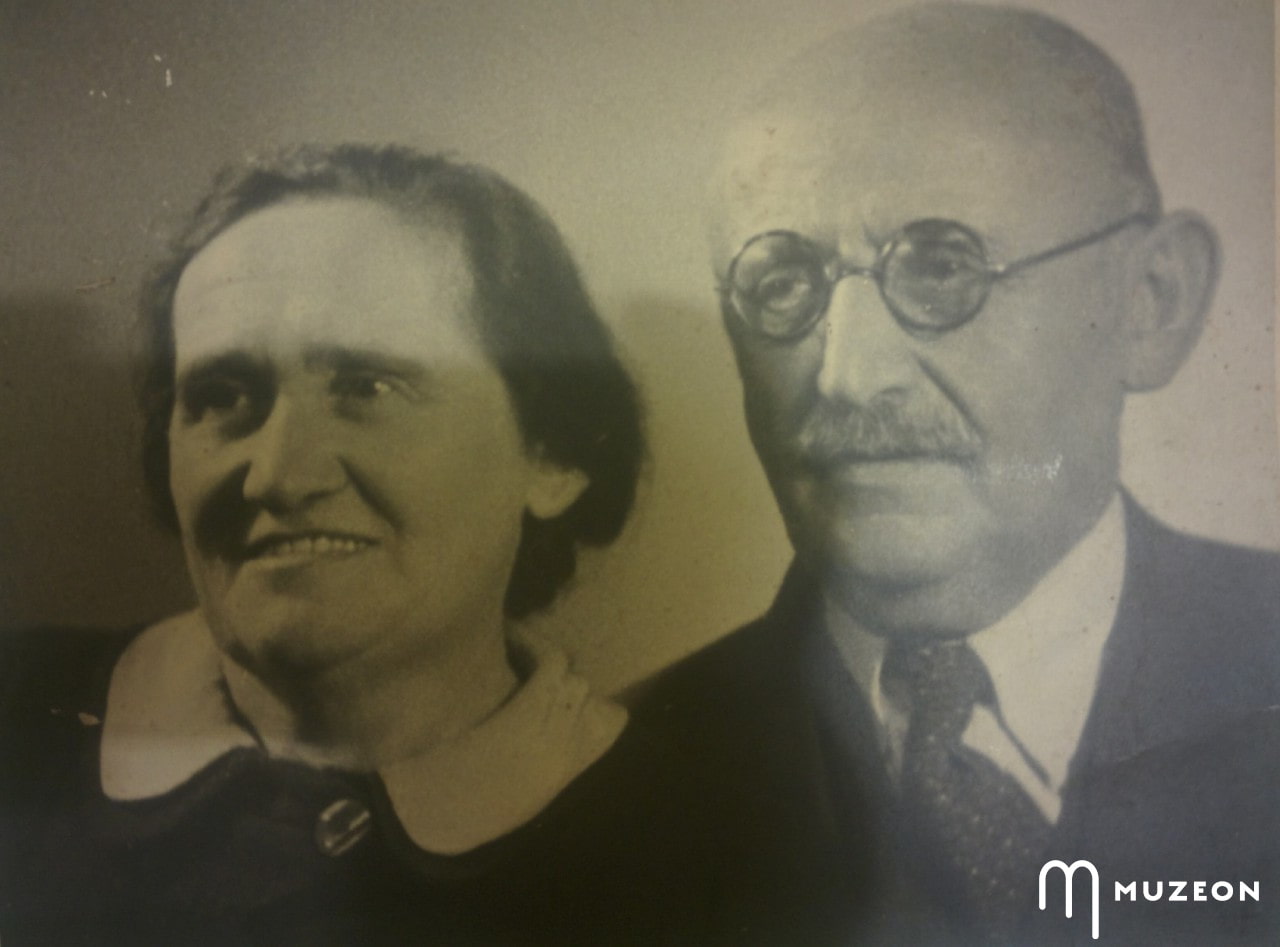 Gizella and Moritz Lusztig
Shortly after Moritz became a widower, on May 3, 1944, the ghettoisation of the Jewish population of Cluj had started. Moritz, 67 at the time, was taken to the brick factory, which was the ghetto of Cluj, on May 5. Out of the approximately 18.000 Jews in the Cluj ghetto, 388 were saved from deportation by Rezső Kasztner, who managed to send them on a train that was headed to Switzerland. Moritz was included on the passenger list due to his son Andor having a good relationship with Kasztner. They arrived in Caux, Switzerland, in December 1944, where Moritz stayed about 8 months.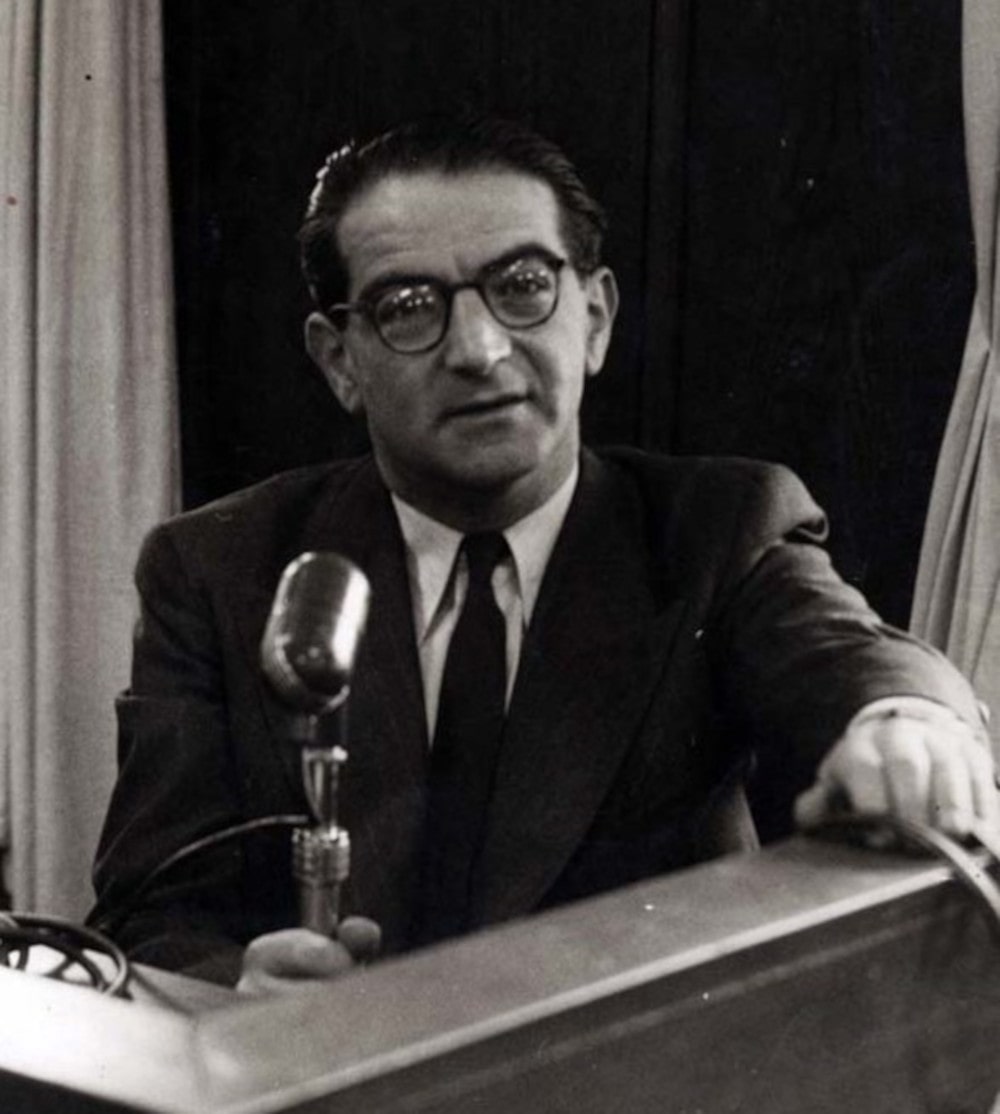 Rezső Kasztner. (Image source: Wikipedia)
When the war ended in 1945, Moritz set out to return to Gilău, where he arrived on January 18, 1946. In 1952, the communist Romanian state confiscated both of his alcohol distillation boilers, depriving him of his only source of income. He died of an illness in August 1953.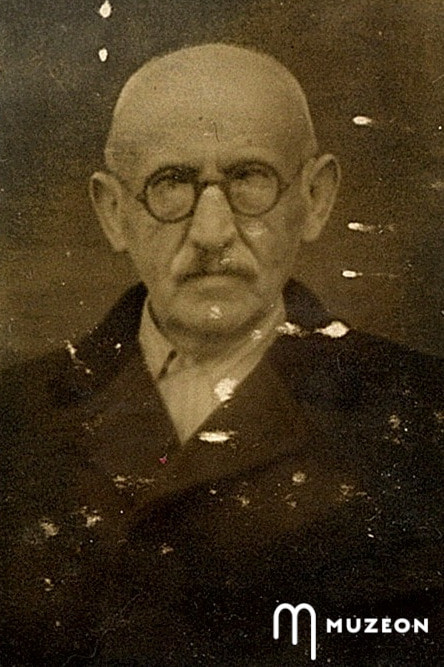 The Archive of the Lusztig Family © Muzeon.
Bolovan Ioan, Evreii din Transilvania între 1870-1930. Contribuții demografice, în Anuarul Institutului de Istorie «George Barițiu» din Cluj-Napoca.
Varga E. Árpád, Kolozs megye településeinek etnikai adatai, in the electronic and updated version of the volume Erdély etnikai és felekezeti statisztikája. IV. Fehér, Beszterce-Naszód és Kolozs megye. Népszámlálási adatok 1850–1992 között. <www.kia.hu/konyvtar/erdely/erd2002/cjetn02.pdf>
Nicolau Maier, Petrecere poporală, in Foaia Poporului, Anul VII, Nr. 11, February 25, 1899.
Basil Moldovanu, De peste septemână, in Revașul, Anul I, Nr. 4, April 25, 1903.
Raphael Patai, The Jews of Hungary: History, Culture, Psychology.
Martin Gilbert, The Holocaust: A History of the Jews of Europe During the Second World War.
Walter Laqueur, The Holocaust Encyclopedia.
Zoltán Tibori Szabó, Holocaust în Transilvania, in File din istoria evreimii clujene.
Randolph L. Braham, The Politics of Genocide: The Holocaust in Hungary.
George Bishop, Amintiri despre ghetoul de la Cluj și despre trenul Kasztner, in File din istoria evreimii clujene.
Randolph Braham, Genocide and Retribution: The Holocaust in Hungarian-Ruled Northern Transylvania.
Ladislaus Löb, Rezső Kasztner: The Daring Rescue of Hungarian Jews: A Survivor's Account.