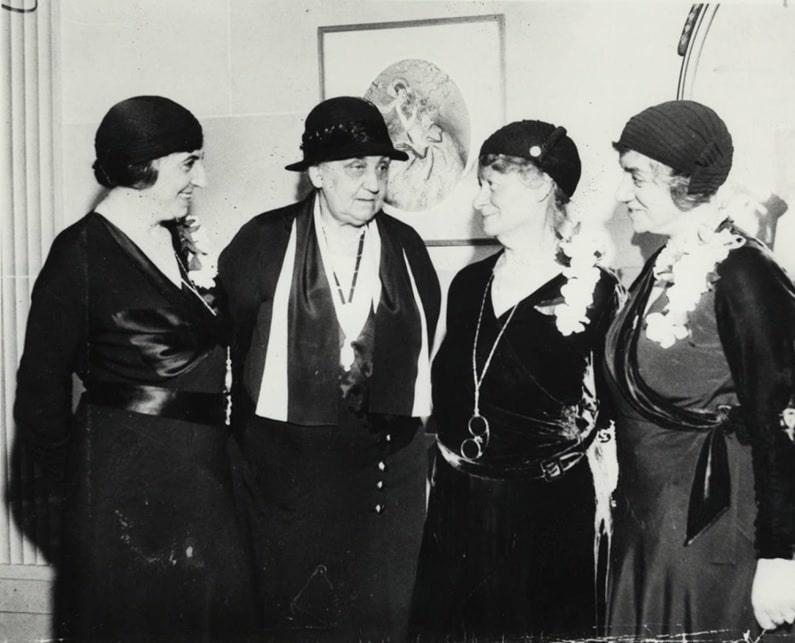 Fanny Fligelman Brin
Fanny Fligelman Brin (1884-1961) was a Jewish activist best known for her charity work and public peace speeches. She was born in Bârlad, Romania, and was only a small child when her family moved to the United States; her siblings were born there. Tony Friedman, Fanny's mother, encouraged her children to pursue an education, so Fanny graduated from university. She was noted as a student for her talent in debate and public speaking, which served her well in her activist career.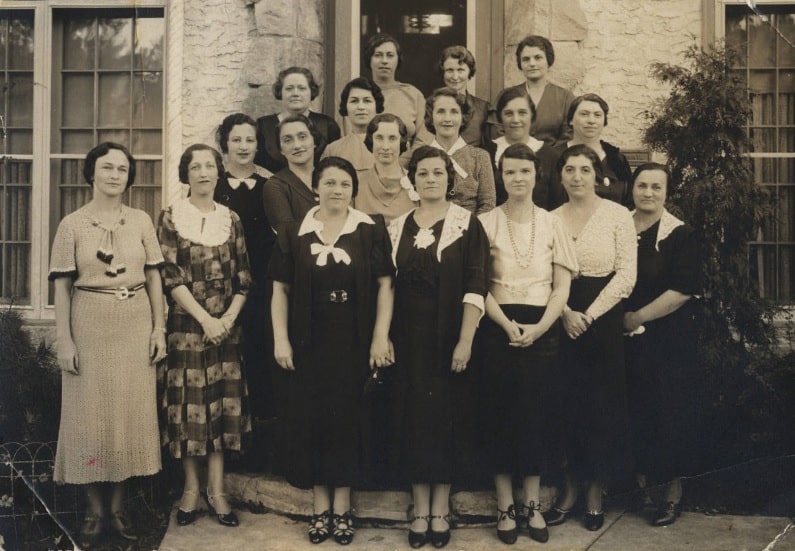 Fanny Fligelman Brin (front, second from right) with the members of a charity group of the National Council of Jewish Women, 1930.
In 1906, she began working as a teacher and attended feminist club meetings. She married Arthur Brin in 1913. They settled in Minneapolis and started a family. Her husband was a well-to-do factory owner, and the benefit of financial security allowed Fanny to devote her time to activism and charity work. She became a member of the National Council of Jewish Women and served as its president from 1932 to 1938.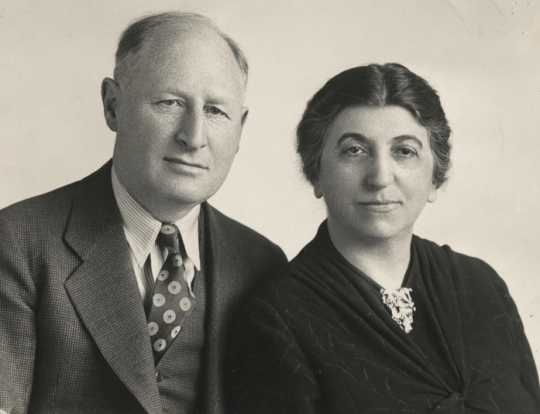 Fanny Fligelman with her husband, Arthur Brin.
During the Great Depression, Eleanor Roosevelt appointed her to a committee for assessing and resolving social problems. Aside from these charitable endeavors, Fanny Fligman Brin's most important cause was peace. She was a delegate to the United Nations Peace Conference in San Francisco in 1945. She had spent her entire life stating that violence could never be a solution to a conflict, and she did everything she could to avoid senseless sacrifices on the battlefield.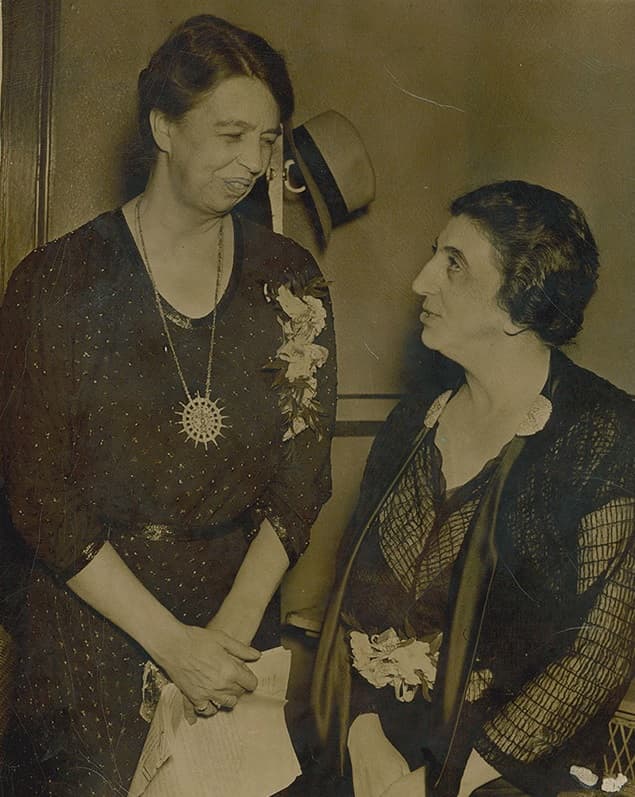 Fanny Fligelman Brin (to the right) with Eleanor Roosevelt, 1936.
Featured image: Fanny Brin, Jane Addams, Hannah Solomon, and Mrs. Gershon Levi, National Council of Jewish Women convention, Chicago, 1934.
Source of the biographical information: Jewish Women's Archive (jwa.org), Minnesota Historical Society (mnhs.org)
Source of the images: Minnesota Historical Society