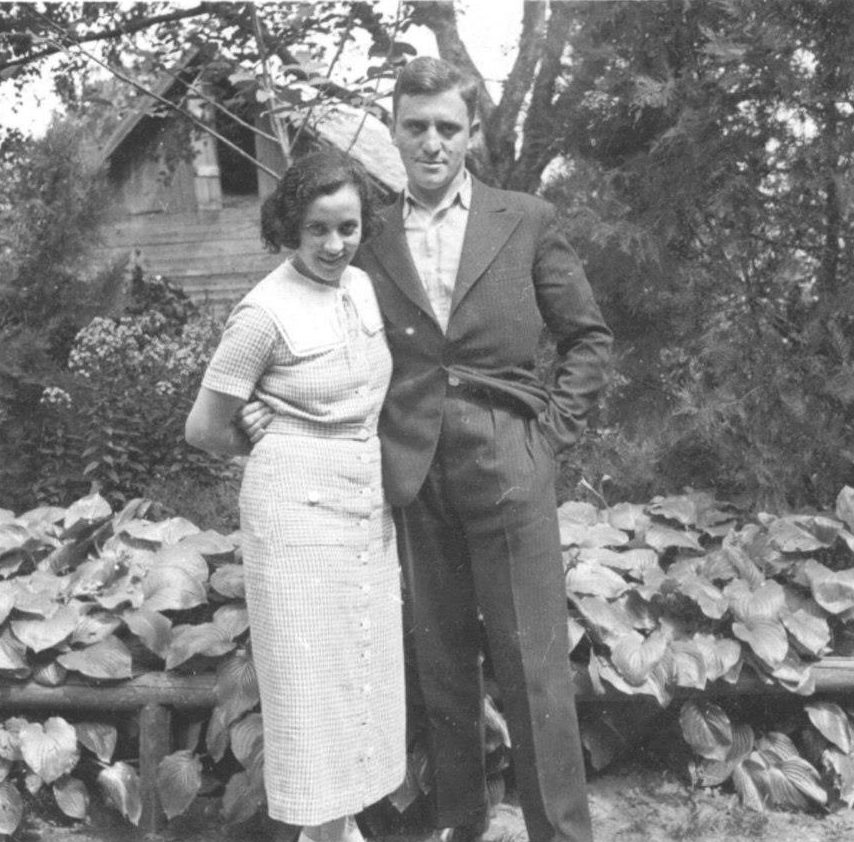 Julia, a story about salvation
Julia is one of the three audio guides of the museum. Her story, as it is exhibited in the museum and narrated as an audio guide, is based on the real experiences of her life, and was reconstructed after her diary, letters, and personal documents discovered in the Lusztig family archive. Julia Rosenberger was born in 1908 in Gilău, Cluj county. She was a simple Jewish woman, with a good heart, kind and protective. When she was 25 years old, in 1933, she married Andor Lusztig (Bandi). They lived together in Cluj and had two children, Tibor, born in 1936, and Noemi, born in 1938. Professionally, Andor was an electrician, and Julia was a housewife. As their old photos together show, they were a normal couple, just like everyone else.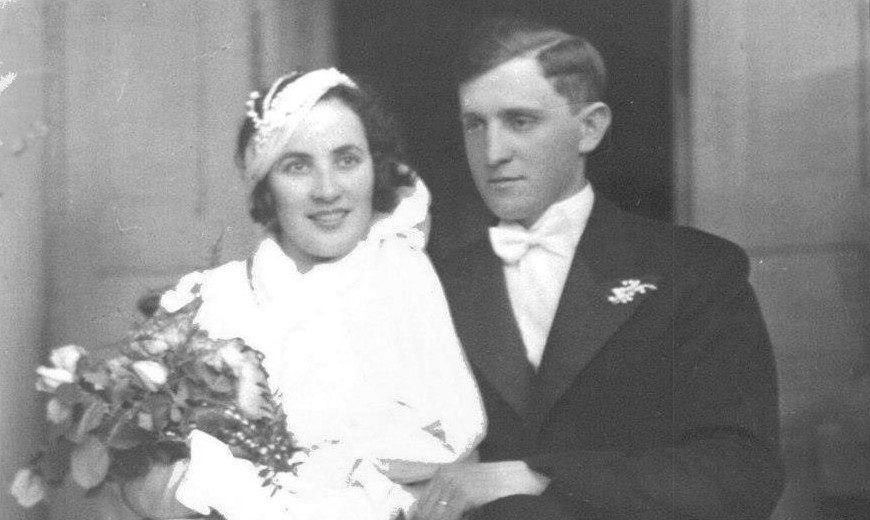 Julia and Andor at their wedding.
In 1942, once the war began, Andor (Bandi) was sent to a forced labour camp in Baia Mare. Since then, Julia had to take care of their two children and her father-in-law, Moritz, all by herself. In 1944, all of them were forced to live in the ghetto in Cluj. Here are some of Julia's thoughts, written in her memoirs, about the beginning of the ghettoization:
"That's how it started! At noon it was our turn. Bandi received some days off and he helped us pack. Those who came after us said that they shouldn't even take me, because my husband is in the labor camp. However, they took me."
Being family friends with Rezső Kasztner, who negotiated with the Germans in Hungary and bought a rescue train for a limited number of Jews, Julia and the children managed to board the so-called "Kasztner train" and escape deportation. They set off to Budapest, among the 388 people from the ghetto in Cluj, where more than 1,200 other Jews embarked and continued their journey to Switzerland.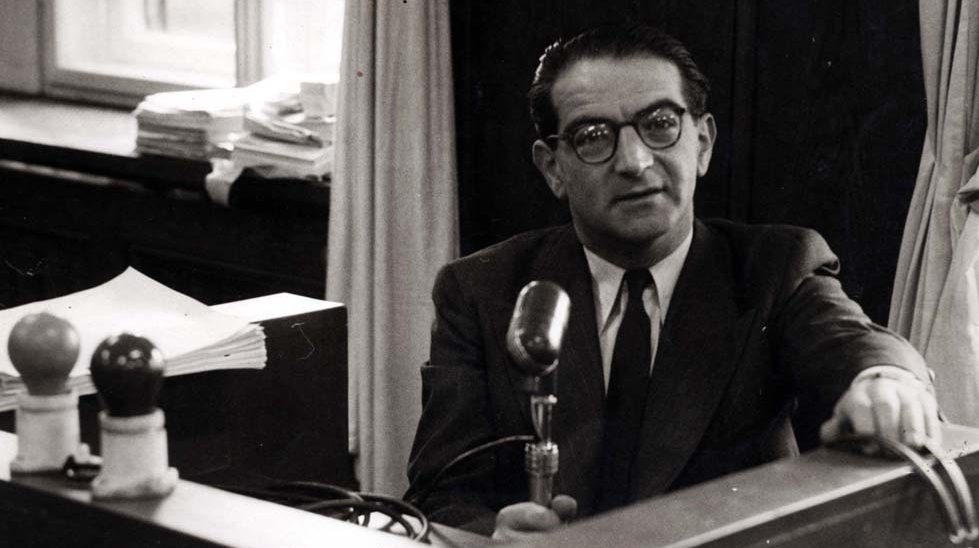 Rezső Kasztner in 1950. ©Wikipedia.
Meanwhile, her husband, Andor, despite making great efforts from the work camp to reunite with his family, did not make it. On June 30, 1944, he lost contact with his family and, shortly before the liberation of the work detachment, he tragically died in an aerial bombardment.
During the time when the so-called "Kasztner train" was crossing Europe, stopping first in Linz, Austria, and then Bergen-Belsen camp, in Germany, tried as much as possible to humanize their experience and to preserve to some extent their old habits from home. The passengers of the train did not have adequate space, many times not enough food to eat, and the children were constantly ill. In addition to that, the stop at Bergen-Belsen camp subjected them to a huge danger and contagious illnesses. However, they managed to survive and Julia, Tibor, and Noemi managed to arrive safely in Switzerland, where they stayed until the end of the war as refugees.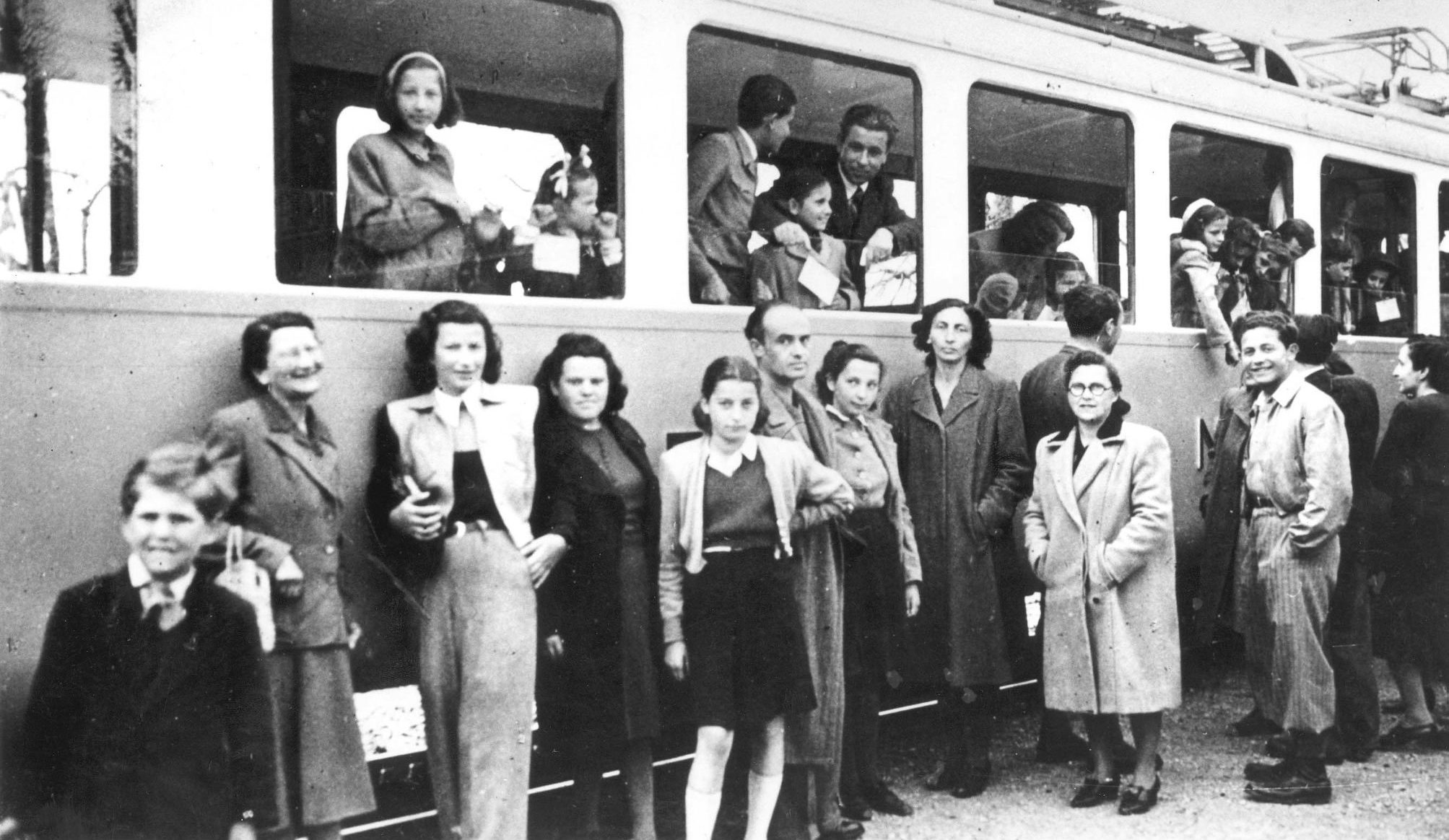 Switzerland, Jews that arrived from Hungary on a train organized by Rezso Kasztner, 1944, © Yad Vashem Photo Archive.
After the war, Julia decided to emigrate to Palestine, just as she and her husband had planned since the outbreak of the war, hoping that Andor would soon join them too, unaware of his death.
Upon arrival in Haifa, Palestine, although they did not know anyone, Julia remembers that they were kindly welcomed and well treated. Shortly after the arrival she even found a job. She found out about her husband's death only in September 1945 and 2 years later, she remarried. Julia and her two kids witnessed both the founding of the state of Israel in 1948 and the ensuing conflicts. Despite the scars of the past, and the ongoing conflicts from Israel, Julia, and her children were able to continue their lives safely, feeling that they finally found a home.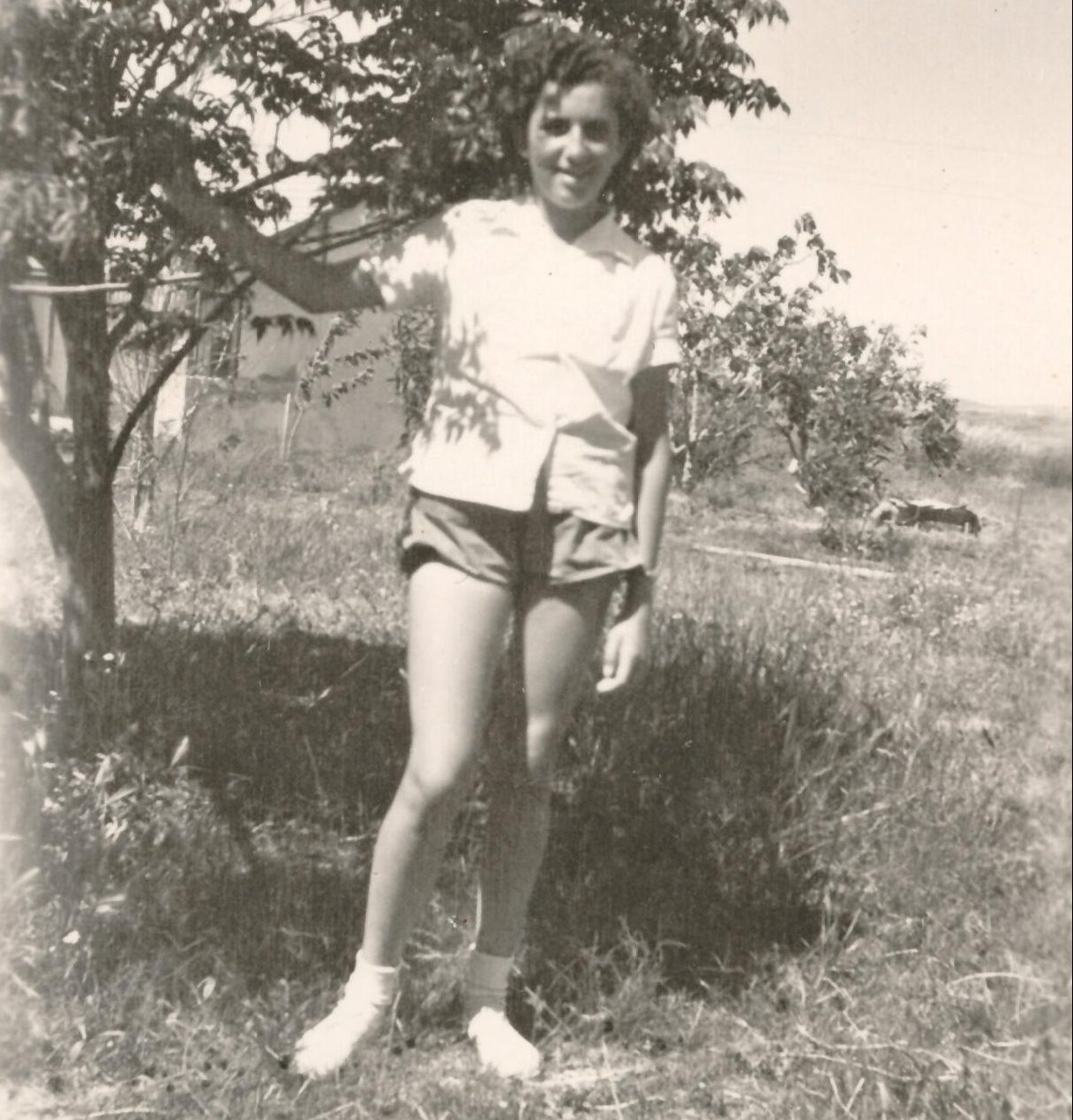 Nomi, Julias daughter, in Israel, after the war. Photo belonging to the Lusztig family Photo Archive.