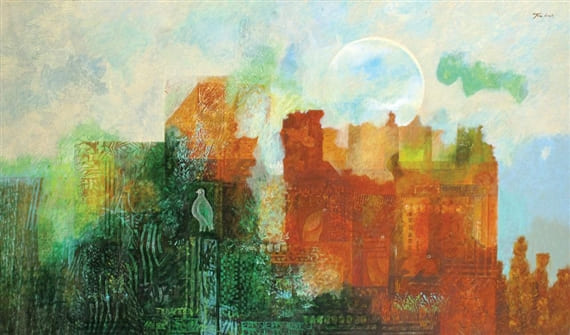 Jean David (1908-1993)
Today marks the anniversary of Jean David, Jewish painter, designer, and illustrator of Romanian origin. The artist was born in Bucharest on December 16, 1908, where he began his studies at the National Art School. Between 1927 and 1937, he studied art in Paris at the Scandinavian Academy and the Julian Academy.
In 1929, he showed his work for the first time at the Bucharest Official Salon of Drawing and Engraving, and a year later, he held his first solo exhibition, which was well received by artists such as playwright Eugen Ionescu. Because he was interested in graphics and illustration, he began to visit the Bucharest Avant-Garde group that met at the "Lăptăria lui Enache" ("Enache's Dairy") tavern in 1932, and he created illustrations for the unu magazine, edited by Jewish artist Sașa Pană.
Jean David and 12 other Jews wanted to immigrate to Palestine by sea in 1942. However, they were imprisoned by British authorities at a camp in Cyprus for two years, delaying their arrival there. Jean David was one of the most active painters in Israel following the establishment of the state. Along with Marcel Iancu, he was one of the founding members of the Ein Hod artist colony.
After arriving in Israel, Jean David pursued a variety of artistic directions, influenced by magical realism, musical expressionism, and pop art. In 1964, his works were displayed at the third edition of the contemporary art exhibition documenta, in Kassel. He died on March 26, 1993, in Tel Aviv.
Images sources: Wikiart, Prabook